"Good Lord, Andrew! What is it? What has you so upset?"


  "The autopsy report came in. That girl! Laura Lewis. She was three months pregnant! In going through her apartment, the authorities found her diary. It's a pack of lies, but she wrote some things that made it sound as if she and I were involved
romantically. It absolutely blew my mind! That girl was very sick and with you at the beach, I don't have an alibi. I was home alone that night."
       When Grace Garrett makes an unannounced, after-hours stop at her husband Andrew's law office, their lives begin a downward spiral that leads to a nightmare of betrayal, decades-old secrets and murder!

In this, her sixth novel, Land creates compelling characters whose complicated relationships weave a tale of intrigue and suspense. The story's fast-paced twists and turns will keep her readers turning pages and eagerly awaiting her next offering!

                                          Reader Comments:

5/30/06

Dixie, I have to share with you my sister, Pat's reaction to your new book. She had not acknowledged receipt of it from me, so I asked her if she had gotten it. "Yes I got it and I couldn't put it down it was so good. I lost sleep over that darn book. Now I'm sending it on to Cheri (her daughter in Texas) who loves Dixie's books."

James Fisher, PhD, Florida

5/3/06

I took up your book this morning and couldn't put it down until I finished. Great job!I loved what you did in the end. Your plot had  many twists and turns that were suspenseful. Way to go girl! I think everyone will love this one.

      Joanne Clarey, Twisted Truth, Mystries of Hummingbird Falls and Riddled to Death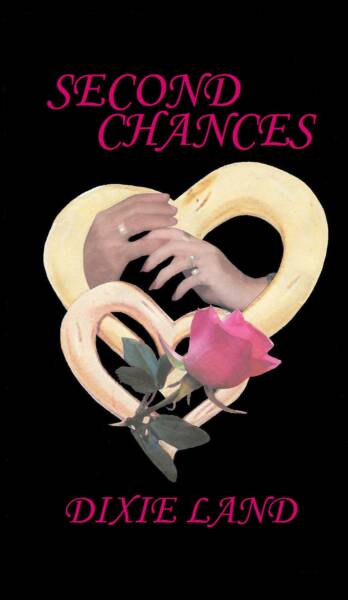 SECOND CHANCES

                      DIXIE LAND

5/7/06

Dixie, I read your book in two days!  I loved it, just like I've loved all your other books. M. Ferree, Greensboro, NC

5/9 Dixie, Received your book yesterday and read it cover to cover. It's very good. The plot certainly makes you keep going to see what happens next. Your endings of each chapter are tantalizing and teasing making the story flow throughout.


Your references to Alzheimers was of particular interest to me. When you mentioned the drugs Aricept and Namenda, you really hit home in my household.

I'm really impressed with your ability to spin a story that's so interesting.
Bud K., Pinehurst, NC

Hello Dixie, I just finished Second Chances, great book, I had to read it all at one time. When will your next book be out?    N. Sexton, Augusta, Ga.

5/17/06  Hi Dixie, WOW!  I finished Second Chances about midnight last night. The twists and turns were unexpected. I thought the killer would be.....I was wrong. I keep thinking about the people in the book. It's like I know them. Another great read.  Kathryn M. Fisher, Author, Up a Tree with Tattie Wee, NC North Carolina

Oh Dixie! I bought your book in the gift shop and read it right away. I loved it! It's your best one yet!

Mildred B. Greensboro

I had to tell you. I just couldn't lay Second Chances aside until I finished it. It was a wonderful story! I've loved all of your books, but this one was my favorite. You just keep getting better!

C. Marsh, Greensboro

Hi Dixie,  I finished Chances last night. You are a very talented story teller. Next to Serenity, this is my favorite book. I loved it! I am so glad you believe in yourself enough to write and publish your stories.

Ellen Elizabether Hunter, Magnolia Publishing. The Murder in Wilmington series. (5 books)

Hi Dixie,

Just wanted to let you know how good it was to see you again and to meet your family at your signing. Mom says to tell you she has already read Second Chances...couldn't put it down! Can't wait to read mine! Thanks for all the good reads through the years!  Elaine Walsh, North Wilkesboro, NC

Dixie, I rec'd my book and will start it as soon as I finish the one I'm reading now. Mom said she sat down on her porch swing, propped her feet up and started Second Chances and couldn't put it down until she finished it. Says it's her favorite one to date. High Praise!!! S.L Tucker, Va.

I finished SECOND CHANCES and I loved this book too!  I shed a few tears over it. You have a way of describing each scene to make us feel as if we were there. The emotions of your characters come through like they're real people. I feel I'm reading about real people and these things are really happening to them as I read.             Norma H, Iowa

Dixie, Finished the book and had a few more surprises, They were pleasant ones! It's a beautiful story! You are very artistic and talented. I sat up until midnight reading. I love to solve mysteries so I'm always thinking ahead. I'm taking Grave Secrets with me to

Atlanta.   Pat Smith, Arkansas   3/1/08

Loved the book! You are a great character builder and the story line was intriguing. I enjoyed it from the very first page to the last. Am defininitely interested in your next book!   E. Sheppherd, Greensboro, NC