Heart of Dixie Books

A tale of Romantic Suspense

The gates of Remington Way guard more than the grand estate of aging philanthropist and former Academy Award-winning movie queen, Carla Desmond Remington. After her beloved husband dies, Carla contracts freelance writer Kristi Kallen to pen her memoirs from secret journals Carla has kept through the years. Kristi moves into one of the estate's guest cottages and soon realizes all is not as it seems among the staff, whom Carla treats more as close friends than employees. As the manuscript progresses, Kristi becomes part of Carla's inner circle. She finds herself increasingly attracted to handsome  and somewhat mysterious Rand Harrison, foreman of the grounds and gardens who enjoys special

privileges on the estate. As the intimate details of Carla's life unfold, Kristi uncovers scandals, illicit affairs, and the wrongful conviction of a decades old murder that still haunts Carla. With this knowlege comes danger when an unexpected turn puts both women's lives in peril.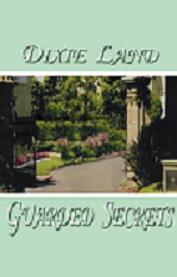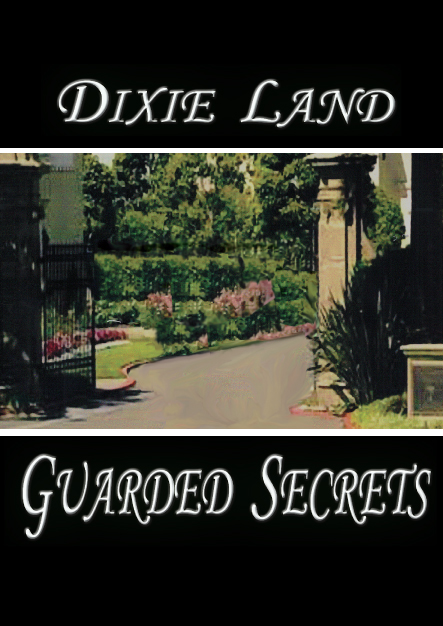 By "GreenGran"  A great read!   5 out of 5 stars


Guarded Secrets may be Dixie Land's best book yet. This fast paced novel has great characters and an intriguing plot that will keep you turning the pages chapter after chapter and wishing for more when you reach the end. The spicy life of former movie star, Carla Desmond Remington, is fascinating on it's own, but add in Carla's current circle of friends and relatives, and the secrets they guard, and you have a first class read. Highly recommend.
Dear Dixie,

Guarded Secrets is your best book yet! WOW! It was impossible to put down at the end of a chapter--I had to keep reading and following your red herrings. I reached the last two pages before I uncovered all the secrets. Again, WOW!  Your fan, Kathryn M. Fisher

Wow! What a story! You have some imagination.  I really enjoyed reading Guarded Secrets and, of course, the ending brought tears to my eyes.  Harol Marshall, Author of the Murder in Mexico series and the Holy Death series as well as Growing up with Pigs, a collection of short stories of growing up the only girl with four brothers.

Hey, Dixie,  I received the book yesterday and read it today. Wonderful, wonderful book. I think it's your best yet!!!! I had to laugh and mention to my husband that  you used Farm Bureau Insurance in the story. We have all our policies with them. We look forward to meeting you in person this summer too.  Sue Wagner, Denver, NC

Dixie, Your latest endeavor, Guarded Secrets, is at the top of the list for excitement and suspense. It's a page turner from the first paragraph to the last word. Wow! What a read!  D. E, Joyner, author

Dixie, finished Guarded Secrets--very intriguing read, talk about family secrets--this one had them by the bucketfulls.  There were so many affairs and illicit babies around that, at first, I had a hard time keeping them straight. I suspected that....was up to no good, but you really caught me by surprise when you revealed...... Excellent plotting! Keep up the good work. Helen Goodman, author, Toxic Waste, The Blue Goose is Dead and many others.

I've read all 10 of Dixie Land's books and have anxiously awaited her 11th, Grave Secrets which I've just finished. Each of her books have been page-turners from the start and impossible for me to put down once I started them.  Guarded Secrets was no different. There was suspense from the beginning page and while I suspected who one of the villains might be, the twists and turns she wove into the plot kept me glued to the pages and guessing right to the end, which, by the way, held a big surprise for me! I highly recommend this book!  Norma Hammer,  Iowa

I finished your great book, Guarded Secrets, last night. My eyes were really blurry when I got done, but I just couldn't set your book down. I know it's your best to date! And, I couldn't guess what was going to happen ahead of time. You kept my mind fixed on all the characters and the excitement with each of them.  I thought I knew who the bad ones were, but you had some secrets you didn't divulge till the very end. Surprise...surprise!  Dixie, in my opinion, you're the greatest writer of romantic suspense novels ever!!!!!!!!!!

I don't know how you do it, but you truly have a gift.  I LOVED this book!

K. j. Bartachek, Iowa

Wow!  I loved your book, finished it last night and sent it on its way this morning to the first of many bookmobile patrons!  Keep up the great work!  Rita Alexander, Bookmobile librarian, Hampton B. Allen public library, Wadesboro, NC.

I've read all of your books and always thought Serenity was my favorite, although, it's hard to pick a favorite because they're all so good. I loved Guarded Secrets. From the very first page, your prose swept me away into the world of young Kristi Kallen, a free-lance writer whose dream comes true when she's hired to write the memiors of retired Academy-Award winning actress Carla Desmond Remington. While living in a guest house on Carla's fabulous, guarded estate, Kristi finds the love of her life. All seems too good to be true until Kristi begins unraveling the many secrets of Carla's remarkable life. Will Kristi and her new love live happily ever after? Or, will Carla's secrets tear them apart? And who is so determined to keep the secrets that a  threat is made against Carla and Kristi's life to keep them from being exposed? To find the answers, read the book!!  Ellen Elizabeth Hunter, Magnolia Mystery series. Wilmington, N.C.

Hi Dixie,  Romantic Suspense is a good description of your latest book.  A good book to read when you want to relax....some chapters more relaxing than others. Enough suspense to keep you turning pages and wanting to read one more chapter. I always enjoy your descriptions and the way you draw me into the believable story of your character's lives. Romance and Suspense, what a good description of this book.

Donna, H.  Vienna, Va.