Book 'Em Lumberton, NC  2014 & 2013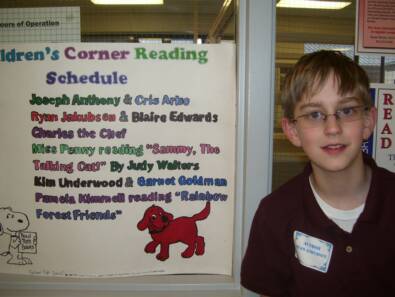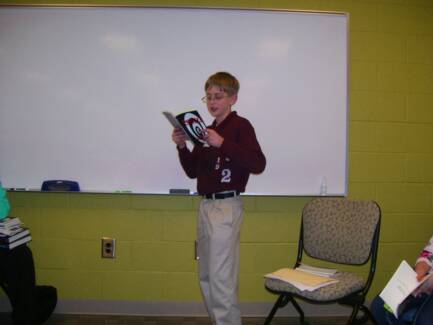 Ryan and fellow author, Blaire Hampton Edwards giving a reading in the Childrens Corner at the February 25th Book 'Em event in Lumberton, N. C. Both authors signed and sold lots of books and were a big hit with attendees. They both hope to return to the event next year.  Ryan read from his fantasy fiction Portals trilogy and Blaire read from her book Flossie Flamingo's Adventures.

Friday evening, Ryan was dapper all in black sporting his black hat as we left for a delicious meal at Village station restaurant graciously hosted by owner Arnold West. Mickey from the Visitors Bureau welcomed us as did Mayor Raymond Pennington.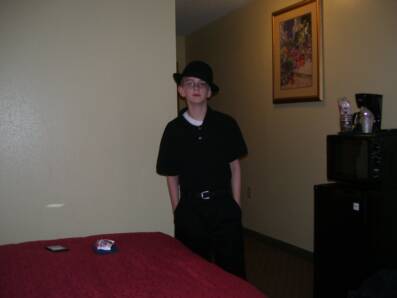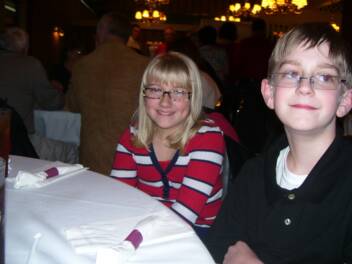 News from the Guilford County Schools Newletter publication

Brown Summit Student Author Participates in Writer's Conference

  Ryan Jakubsen, a sixth-grade student at Brown Summit Middle, will participate in the Book 'Em North Carolina Writer's Conference in Lumberton on Saturday. Ryan has written a series of three books called "The Portals Trilogy."  When he wrote his first book during the summer before third grade, he became North Carolina's youngest published author.

  "The Portals Trilogy" is a fantasy adventure about four brothers who are separated by a tornado in N. C, and swept through portals (gateways to another dimension). The brothers face many obstacles as they try to reunite and find their way home. Ryan has talked to students in area schools and interviewed on television about his books.

   Book 'Em North Carolina Writers Conference and Book Fair brings together more than 75 authors from almost every genre for all ages to sell and sign their books, participate in panel discussions and talks, net-work and interact with fans one-on-one. For more information call Principal Debbie Mott at 656-0432

Lynette Hall Hampton, Blair's grandmother

Dixie Land, Ryan's Mimi

Drina Hedgepeth, good friend from Lumberton.